Granite peaks in Dusy Basin, Paiute-Shoshone territory // photo by Sam Edmondson
Summer 2023 dates coming soon! 
In this time of global transformation, we are increasingly aware of the need to help young people step fully into who they are and to live with an awakened sense of interrelationship, authentic expression and deep care for their communities — including the wild environment. Wild places are much more than beautiful: they are a gateway into humility, empowerment, inspiration, and the truth of our animal selves. Backcountry travel can redefine our relationships to time, place, and purpose.
Our teen backpacking trips are led by a team of Weaving Earth mentors trained in the core practices of Relational Education, which are designed to cultivate holistic relationships to self, to others, and to the natural world. All lead guides are certified Wilderness First Responders. We value curiosity as a guide for growth, and we strive for a cultural environment in which the youth learn to collaborate and support each other. As a part of this cultural environment, we aim to nurture a commitment to equity and eco-social justice.
I. OUR APPROACH TO EDUCATION
We organize our curriculum into four interrelated pillars. While we present these pillars as distinct, we want to emphasize that they are fluid and always interconnected in practice. That fluidity is symbolized by the water at the center. To learn more, visit our Core Curriculum page. 
 Summer 2023 details coming soon! 
summer 2023 dates coming soon
TBD, but likely —
Marble mountains or russian wilderness
12 spots available
open to all genders
prior backpacking experience is helpful but not necessary
WE have a limited amount of extra gear if needed (backpacks, sleeping bags, et cetera). you can indicate in your app if you need to borrow anything.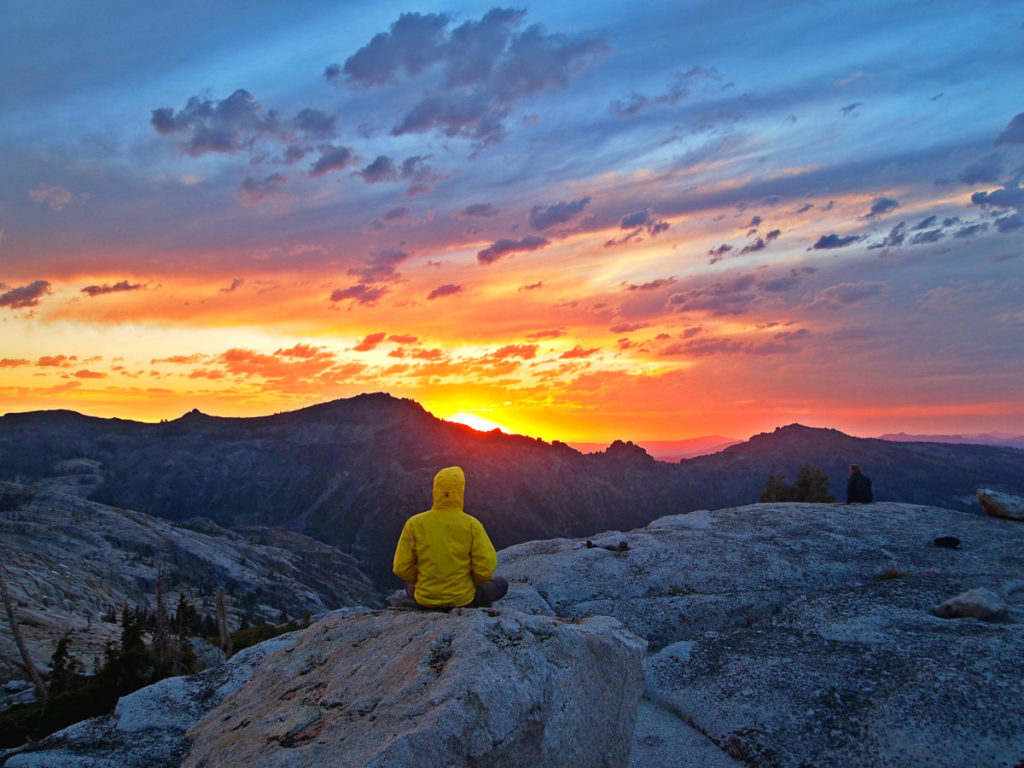 No two trips are ever the same. Each is influenced by the particular composition of the group, the leaders, the place, and the weather (inside and out!). Each trip responds to the interests, passions, curiosities and characters of the individuals who show up. We will embark on an adventure together that takes us deeply into the wild, deeply into ourselves, and deeply into the collective of the group. It's fun. It's meaningful. It's eye-opening. It's a great way to spend a part of your summer. While we can't predict exactly what will happen, we can assure potential participants that some combination of the activities below will unfold.
DAY-HIKE EXPLORATIONS
FIRE BY FRICTION
AWARENESS GAMES
MUSIC
TRACKING
RELAXED DOWN TIME
WILDCRAFTS
SWIMMING (site dependent)
MAPPING and JOURNALING 
COUNCIL
SIT SPOT
AIDLESS NAVIGATION
WILDERNESS ETHICS
STORYTELLING
LEADERSHIP SKILLS
AND MORE!
III. PRICING AND FINANCIAL ASSISTANCE
We are offering this backpacking trip on a sliding scale of $600 to $1200. For interested families who have access to wealth/wealth privilege, we ask you to consider paying at a higher or the highest price point — this makes it easier to offer the program at a reduced rate to others while also ensuring we meet our costs.
Our trips are priced to cover expenses and provide right livelihood for the guides and the organization as a whole, who offer significant time, energy and expertise in planning and running the trips. That being said, we are committed to making this trip accessible to all who want to participate. We strive to increase access in the following ways:
Lifeways Back Access Fund — For Black, Indigenous and People of Color (BIPOC). We hold a prayer for the manifestation of the full expression of what reparations and land-back can and will mean in this country, and in the world. Knowing that this full expression is not yet here, we highlight one aspect of that larger prayer: the return of lifeways.
"Many of the so-called 'skills' taught in the fields of nature connection and ancestral arts are not skills — these are lifeways — indigenous, multi-species pedagogy for time immemorial. We have the right to access and reclaim our Lifeways."
~Pınar Sinopoulos-Lloyd

This quote from our dear kin, co-collaborator, and co-founder of Queer Nature, Pinar Sinopoulos-Lloyd, serves to remind us that there is a difference between accessing lifeways and financial scholarship. The Lifeways Back Access Fund is not a scholarship fund, and we do not assume that individual BIPOC applicants do not have access to wealth. These funds are offered with a prayer for collective liberation. The "sliding scale" for Lifeways Back begins at $0, and does not need to go any higher — however, it includes the possibility of offering a gift of any size, should you so choose. Anything you do choose to offer will go directly toward the Lifeways Back Access Fund to support other BIPOC participants in joining WE programs. 
General Scholarship Fund — For those from other marginalized groups, for those in need, for those seeking respite from the pressures of supremacy culture. If financial assistance would be supportive for you in joining this program, check the corresponding box in the tuition section of the application. Once we have a sense of the overall need, we will do our best to accommodate everyone's request. 
For questions about financial assistance, please contact Kayla Douglass.
In order for this trip to run, we need a minimum of 8 participants. There are 12 spaces available in total. If you are signing up, please spread the word within your networks. This trip is a great opportunity for friends to enjoy the wonder of backcountry travel together!
Wild places are much more than beautiful:
they are a gateway into humility, empowerment, inspiration and the truth of our animal selves.
Backpacking in the Emigrant Wilderness // photo by Sam Edmondson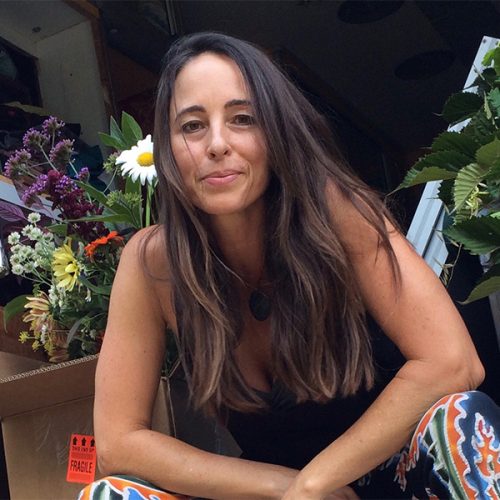 Lara (she/they) is a multimedia artist and 3rd-year graduate of the Weaving Earth Immersion program, where relational education and deep nature-connection practices such as bird language, animal tracking, permaculture, the work to dismantle systems of oppression, and ancestral skills are at the core of the curriculum.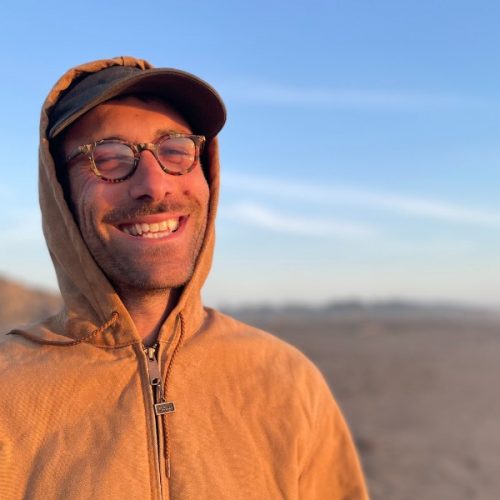 Miro (he/they) has worked as a backpacking counselor in the mountains of california, helping youth uncover and tend their relationships to themselves, each other, and the earth. miro is a wild jeweler, a mover and dancer, a seeker of sounds, and many more things.