Hiking in the Marble Mountains during 2022's trip // photo by Lara Birchler
In this time of global transformation, we are increasingly aware of the need to help young people live with an awakened sense of interrelationship, authentic expression and deep care for their communities — including the wild environment. Wild places are much more than beautiful: they are a gateway into humility, empowerment, inspiration, and the truth of our animal selves. Backcountry travel can redefine our relationships to time, place, and purpose
Our teen backpacking trips are led by a team of Weaving Earth mentors trained in the core practices of Relational Education. All lead guides are certified Wilderness First Responders. We value curiosity as a guide for growth, and we strive for a cultural environment in which the youth learn to collaborate and support each other. As a part of this cultural environment, we aim to nurture a commitment to equity and eco-social justice.
I. OUR APPROACH TO EDUCATION
We organize our curriculum into four interrelated pillars. While we present these pillars as distinct, we want to emphasize that they are fluid and always interconnected in practice. That fluidity is symbolized by the wave. To learn more, visit our Core Curriculum page.
Wild places are much more than beautiful. They are a gateway into humility, empowerment, inspiration, and the truth of our animal selves.
granite peaks in Dusy Basin, Paiute-Shoshone territory  // photo by Sam Edmondson
No two trips are ever the same. Each is influenced by the particular composition of the group, the leaders, the place, and the weather (inside and out!). Each trip responds to the interests, passions, curiosities and characters of the individuals who show up. We will embark on an adventure together that takes us deeply into the wild, deeply into ourselves, and deeply into the collective of the group. It's fun. It's meaningful. It's eye-opening. It's a great way to spend a part of your summer. While we can't predict exactly what will happen, we can assure potential participants that some combination of the activities below will unfold.
DAY-HIKE EXPLORATIONS
FIRE BY FRICTION
AWARENESS GAMES
MUSIC
TRACKING
RELAXED DOWN TIME
WILDCRAFTS
SWIMMING (site dependent)
MAPPING and JOURNALING 
COUNCIL
SIT SPOT
AIDLESS NAVIGATION
WILDERNESS ETHICS
STORYTELLING
LEADERSHIP SKILLS
AND MORE!
BACKPACKING WITH THE WORLD's TALLEST TREES
JUNE 12th TO 16th
(Monday to Friday)
NORTHWEST COASTAL CALIFORNIA
$425 to $850
(sliding scale, more info in section III. below)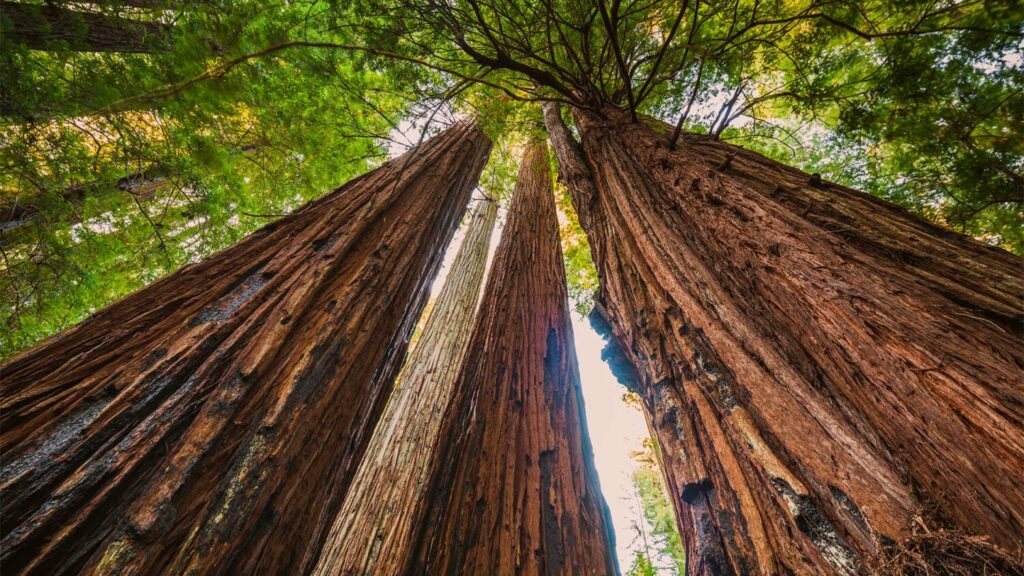 California redwoods // photo by CA Dept. of State Parks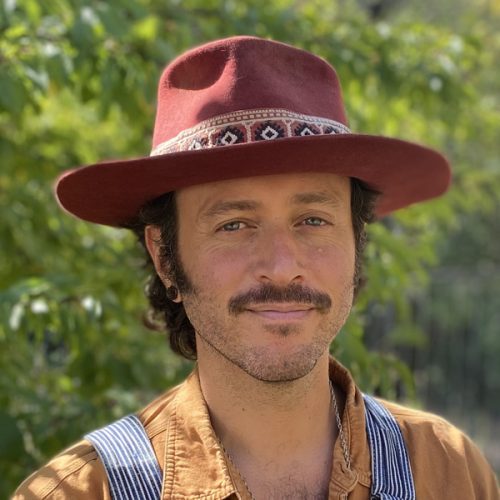 Daniel (he/him) began in the foggy flats of Ohlone land (Berkeley) as the son of two queer women of Ashkenazi Jewish and mixed-European descent. Years of travel and exploration brought Daniel new names (DanDan) and new ideas for how to live closer to land and community. A love for playing improvisational music, mythic parades to secret spots, and raising children with a flair for the magical inspire Daniel's days.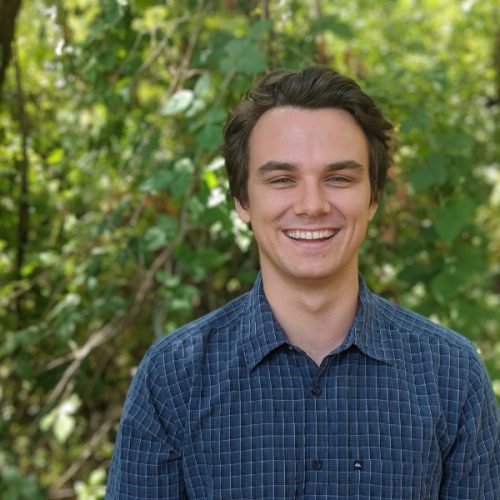 Sebastian (he/him) is a mentor for the Wild Tenders youth program. He grew up in Topanga Canyon (Tongva territory). His lineage is Austrian, German, and Czech and he currently lives as a white settler on Southern Pomo territory. He is particularly passionate about the bird world and also supporting the youth in creating healthy and loving relationships with the more-than-human world.
BACKPACKING FOR QUEER AND TRANS TEENS
JUNE 19th – 23rd
(Monday – Friday)
$425 to $850
(sliding scale, more info in section III. below)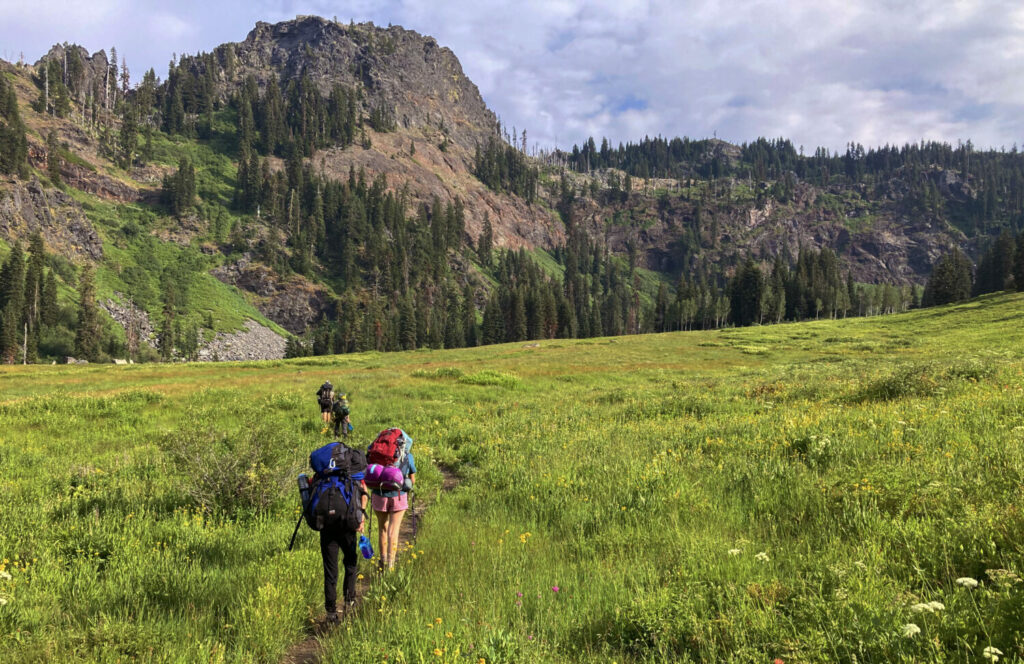 WE teens hiking the Marble Mountains // photo by Lara Birchler
III. PRICING AND FINANCIAL ASSISTANCE
We offer a sliding scale tuition for all of our backpacking trips. See trip details above for the specific range for the trip you are interested in.
We are committed to making these trips accessible to anyone who wants to join. If your family isn't able to pay on this sliding scale, please indicate that in your application and we will do our best to meet your needs. For questions about financial assistance, please contact us.
If your family is able to pay beyond the sliding scale and would like to make a donation to our scholarship fund, you can indicate that in your application — we would be grateful for your support! Any money you contribute above the high end of the sliding scale will be considered a tax-deductible donation and we will send you a donation receipt for your records.